Road Conditions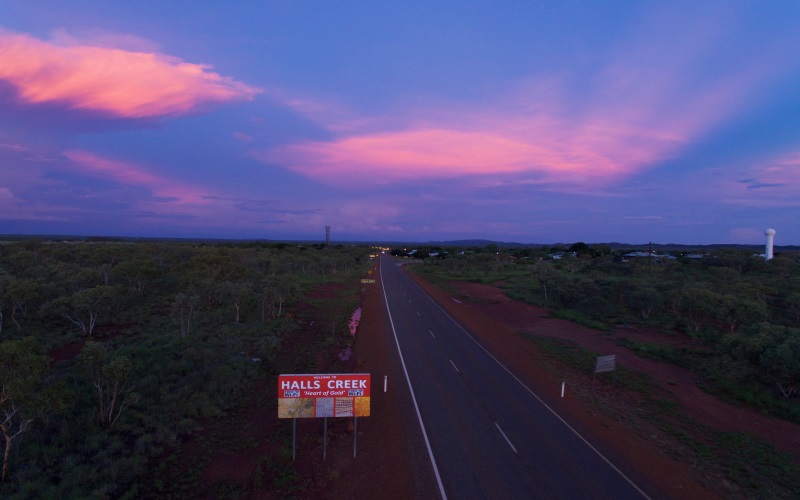 Read the updated road report here.

Exercise Extreme Caution on FloodwaysAlways Drive to Road Conditions
Main Roads WA road condition reports https://www.mainroads.wa.gov.au/
Scroll down for ALL alerts.
Halls Creek features 360 kms of sealed roads and 1,433 kms of unsealed roads.
When travelling on Rural Roads in the Wet expect water across flood ways, localised scouring, sandbars and washouts. We advise that extreme caution is taken.
Restricted Road use is intended to prevent damage to roads and to ensure the safety of our travellers.
For further information please contact Halls Creek Tourism on (08) 9168 6262 or the Shire office on (08) 9168 6007.
Further Road Condition information is available at the Main Roads website: www.mainroads.wa.gov.au or call 138138.
Check with NT Roads for information on Negri River crossing on the Duncan Road North (NT Victoria Hwy) and Buntine Hwy (Buchanan) East. www.ntlis.nt.gov.au/roadreport/ or call 1800 246 199.
The Kimberley region of Western Australia experiences harsh weather extremes between the "Wet Season" and the "Dry Season".
During the Wet Season road conditions within the Shire of Halls Creek can change dramatically in a short amount of time making some roads inaccessible to all vehicles. Heavy rain can flood areas along the roads and wash out floodways making them dangerous or unsuitable for both experienced and inexperienced drivers.
Delays can also occur, so it is recommended that a suitable supply of food and water be carried in case of delays to the trip and two spare tyres should be carried at all times.
Extreme caution should be exercised at all floodways and creek crossings. Towing of trailers and caravans on these roads is not recommended.
Town Distances
Distances from Halls Creek to surrounding towns are as follows:
| Location | Distance |
| --- | --- |
| Halls Creek to Fitzroy Crossing | 290 kms |
| Halls Creek to Broome | 700 kms |
| Halls Creek to Alice Springs (Tanami Road) | 1050 kms |
| Halls Creek to Wyndham | 380 kms |
| Halls Creek to Kununurra | 370 kms |
| Halls Creek to Derby | 550 kms |
| Halls Creek to Balgo | 256 kms |