Rodeo Grounds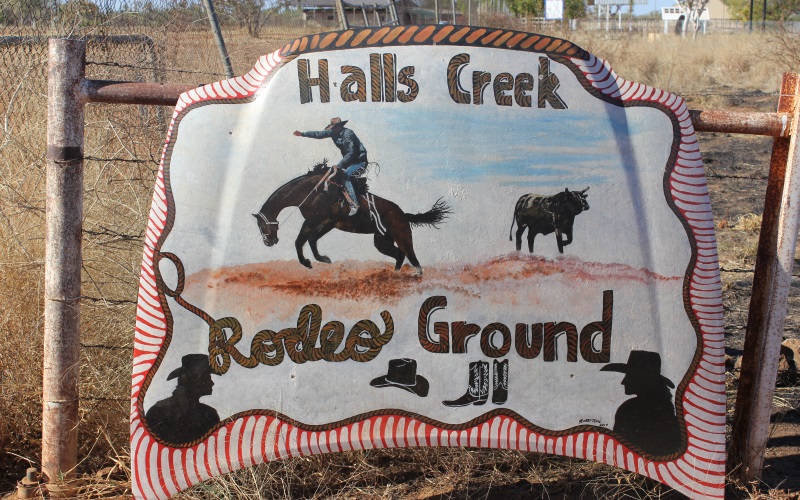 One of Halls Creek's features is the rodeo ground, located 1km from town on Duncan Road.
This facility is the centre of action during the annual Halls Creek Rodeo Meeting.
It is also an ideal venue for community events, overnight stays and private functions.
There is a painted 'Car Bonnet' at the entry to the Rodeo Ground so you shouldn't miss it.
For further information regarding booking contact Kimberley Stampede Rodeo Club, Ruby Plains Station 08 9168 8915 or Sophie Downs Station 08 9168 8913.
The Rodeo Grounds is also the location of the Helicopter Pilots Memorial.
There is an artistic 'Helicopter Memorial' at the Rodeo Grounds which commemorates the fallen pilots that have passed away in helicopter accidents.

The two bins at the 'Helicopter Memorial' have also been painted with helicopters mustering cattle as a mark of respect for those that have been tragically lost. The memorial is fenced and includes a bench for sitting and reflecting, and there is room on the sign for plaques with the names of fallen pilots and the date and location of their crash.