Parks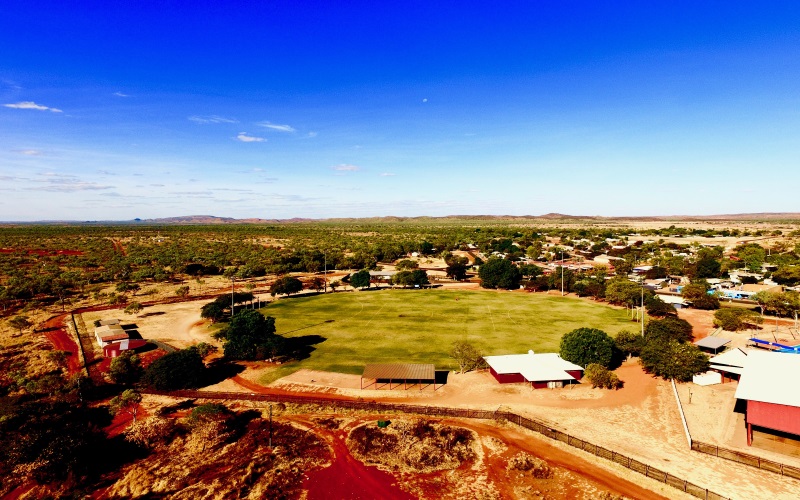 Main Oval, the grounds have high quality night lights, change room facilities, a grandstand and toilets. The oval boasts lush green turf and is suitable for Soccer, Touch Football, Cricket and Aussie Rules Football.

For further information regarding booking Shire of Halls Creek facilities, contact the Shire.

The Russian Jack Memorial is a popular tourist attraction in Halls Creek, which captivates visitors with a story of camaraderie & selfless bravery. Legend has it that Russian Jack pushed his sick mate for many miles in a wheelbarrow to seek medical attention. Photograph the charming statue which stands in the Shire Pioneer Park.
Jack Jugarie was a well-respected Jaru Elder who had worked as a police tracker, at the hospital and as an Aboriginal Police Aide. In 1997, at the age of 70, he took part in a 305 kilometre race from Halls Creek to Wyndham. He used his knowledge of country and the stars as his navigational tools and to find food and water, and his feat is commemorated in a statue at the park outside the Visitors Centre in the Shire Pioneer Park.
The Halls Creek War Memorial is an obelisk located in the Shire Pioneer Park. The plaque also is in memory of the pioneers of Halls Creek District.